Offshore Sailing School Offers Free "Sail in May" Lessons for First Responders in Lee County, Fla.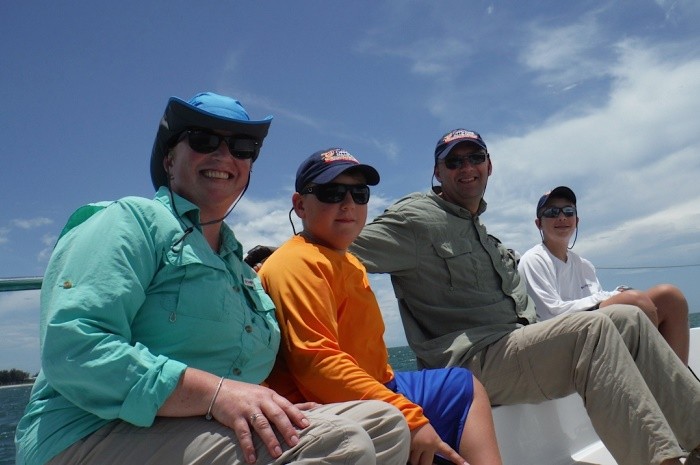 Offshore Sailing School's founder and owners Steve and Doris Colgate, are offering free 2-hour sailing lessons for first responder/frontline healthcare workers and their families of up to five on Wednesdays in May from the Pink Shell Beach Resort and Marina on Fort Myers Beach, Fla. "We appreciate everything our selfless and compassionate frontline workers have done and continue to do to keep us safe in these most challenging times. They deserve our gratitude. Sailing with one's family offers fun and freedom on our beautiful waters, where the only things you're likely to encounter are birds, dolphins, manatees and other marine life while under the quiet power of wind," said Offshore Sailing School's President and CEO, Doris Colgate.
Free sailing lessons ($300 value for two students in a 2-hour lesson) are limited and require an advance reservation by calling Cheryl Jones at 239-985-7530. The first responder/frontline healthcare worker will need to provide a copy of their employer ID at time of booking and everyone will need to sign a Waiver before boarding the Colgate 26 sailboat. Children age 7 and up are invited to enjoy the lesson with their parents in a private group of up to five. Available dates are Wednesday, May 13, 20 and 27, 2020, at 9:00 a.m., or 11:30 a.m. or 2:30 p.m. at the Pink Shell Beach Resort marina located directly across from the resort entrance at 275 Estero Blvd., Fort Myers Beach. The instructor and participants are required to wear facemasks during the lesson.
The company is slowly resuming its comprehensive sailing and powerboating courses beginning Monday, May 11 at the Pink Shell Beach Resort on Ft. Myers Beach (which reopens May 15), and as-needed at the marinas at South Seas Island Resort on Captiva Island, The Westin Cape Coral Resort at Marina Village in Cape Coral, and the Downtown Hampton Inn & Suites, in St. Petersburg, Fla. Southwest Florida residents will receive special loyalty pricing by calling 239-454-1700. The company has always only taught a maximum of four students or a family of five together aboard its fleet of Colgate 26 sailboats, and 40'-50' cruising yachts, sailing and power catamarans. Offshore Sailing School's US Sailing-certified instructors will follow all CDC guidelines and its classroom and fleet of boats will continue to be thoroughly cleaned and sanitized before each use.
Steve and Doris Colgate relocated their company's headquarters to South Fort Myers from New York in 1975 and now operate four sailing school locations on Florida's Gulf Coast and two more in the British Virgin Islands. Offshore Sailing School has taught more than 150,000 adults and families how to sail and powerboat safely and competently for the past 56 years. Offshore Sailing School was founded by Olympic and America's Cup sailor Steve Colgate in 1964. Steve was inducted into the National Sailing Hall of Fame in 2015. Steve and his wife Doris Colgate have written many books on sailing and are considered the preeminent authorities on sailing education. The Colgates are writing their memoires to be published in 2021. Visit www.OffshoreSailing.com for information.