Sail and Powerboat Certifications
Proof of What You Learn
Offshore Sailing School is proud to have the most progressive sailing certification and powerboat certification education in the United States. Steve Colgate, the world's pre-eminent sailing educator, started Offshore Sailing School in 1964 before there were any other known sailing schools around, and no certification. He developed our comprehensive sailing education curricula long ago. Our Director of Operations and faculty and Steve continually fine-tune course content and techniques to give you the ultimate edu-sail experience.
US Sailing — The Gold Standard in Sail and Power Certification
Offshore Sailing School provides Colgate Certification with most courses. If you want
third-party validation, we offer US Sailing certification from the governing body of sailing in the United States. US Sailing represents the United States in Olympic and International competition, and is the sole U.S. member of the powerful International Sailing Federation made up of governing bodies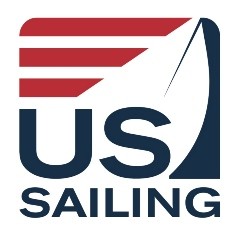 from nearly every country in the world. Steve Colgate headed the Training Committee that developed the US Sailing Certification system for commercial and community sailing schools throughout the United States. He has given much to the development of the US Sailboat certification system, but not all – requiring that the Offshore Sailing School team go beyond the standards set by US Sailing.
Comprehensive Textbooks
The US Sailing National Faculty – made up of the most experienced sailing and power educators in the United States including Offshore Sailing School's Director of Operations – has developed standards, textbooks and content for all courses in the US Sailing system. If you opt for US Sailing Certification, you receive US Sailing books in addition to the books written by the Colgates, and your tests will be those provided by US Sailing. An extra fee is charged to cover the US Sailing administration and books, as well as valuable membership in US Sailing. We urge you to read as much as you can before arriving for your sailboat certification course – you will be far ahead of the curve and very comfortable on your first day out if you do.
Offshore Gives You More
Offshore Sailing School's Sailing Certification System goes even further, adding more comprehensive textbooks, more hands-on courses, and an online course. Offshore Sailing School textbooks far exceed the depth of information found in other books for similar courses. These comprehensive sailing and powerboat certification books are written and updated by Steve and Doris Colgate, or US Sailing National Faculty members. Most gratifying are the comments that come from our graduates, many of whom are top educators, professionals and leaders with years of training experience in their own fields. There simply are no other certification systems in the United States that meet the high standards required by Offshore Sailing School.
Expert Certified Instructors
All Offshore Sailing School instructors are tested in a grueling multi-day program, trained by Offshore Sailing School and certified by US Sailing. When you pass Colgate Certification or US Sailing tests you have profound personal validation of how much you learned, how much confidence you gained to pursue your sailing dreams. Offshore Sailing School does not take short-cuts and promise sailboat or powerboat certification with less than a three-day learning experience. Start the right way, with Offshore Sailing School's step-by-step program and go as far as you like, from novice to passage maker. Visit individual Sail & Power Courses to review available certifications or download the Sail & Powerboat Certification chart.
Call 888-454-7015 or 239-454-1700