Sail and Powerboat Certifications
Proof of What You Learn
Offshore Sailing School is proud to have the most progressive sailing certification and powerboat certification education in the United States. Steve Colgate, the world's pre-eminent sailing educator, started Offshore Sailing School in 1964 before there were any other known sailing schools around, and no sailing certification or powerboat certification programs available. He developed our comprehensive sailing education curricula long ago and was inducted into the National Sailing Hall of Fame in 2015, not only for his sailing achievements, but for his impact on world-wide sailing education. Our faculty and Steve continually fine-tune course content and techniques to give you the ultimate sail and power education experiences.
Start Learning Now!
US Sailing — The Gold Standard in Sailboat and Powerboat Certification
US Sailing, appointed by the U.S. Congress as the governing body of sailing in the United States, represents the United States in Olympic and International competition, and is the sole U.S. member of the powerful World Sailing organization, bringing together the governing bodies of sailing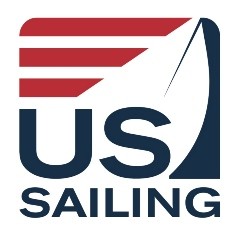 from nearly every country in the world. Steve Colgate served on the World Sailing Training Committee and headed the US Sailing Training Committee that developed the US Sailing Certification system for commercial and community sailing schools throughout the United States.
Comprehensive Textbooks
The US Sailing National Faculty – a group of the most experienced sailing and power educators in the United States including Offshore Sailing School's US National Manager – develops standards, certification tests, textbooks and content for all
courses in the US Sailing and US Powerboat systems. When you take a course with Offshore Sailing School you receive US Sailing or US Powerboat textbooks to study in advance. We urge you to read as much as you can before arriving for your sailboat certification or powerboat certification lessons. If you embrace this advice, your comfort level on the first day of the course will be amazing!
Offshore Gives You More
Offshore Sailing School's Sailing Certification System goes even further, adding more comprehensive textbooks, more hands-on courses, and a comprehensive online sailing course. Most gratifying are the comments that come from Offshore Sailing School graduates, many of whom are top educators, professionals and leaders with years of training experience in their own fields. There simply are no other sailing certification systems in the United States that meet the high standards required by Offshore Sailing School.
Expert Certified Instructors
All Offshore Sailing School instructors are tested in a multi-day program, trained by Offshore Sailing School and certified by US Sailing. Start the right way, with Offshore Sailing School's step-by-step program and go as far as you like, from novice to passage maker. Visit Offshore Sailing School Sail & Power Courses to review all available sailboat and powerboat certification opportunities.
For more information on how to become a certified sailor or certified boater:
Call 888-454-7015 or 239-454-1700